PROJECT
Taiyuan celebrate the 2018 Spring Festival with LED festival lights and lanterns
Taiyuan celebrate the 2018 Spring Festival with LED festival lights and lanterns, the whole lighting length reach 125km, and the used decorations are about 1,126,000 pieces in total. Most place including parks, streets,and shops are decorated with various style lights.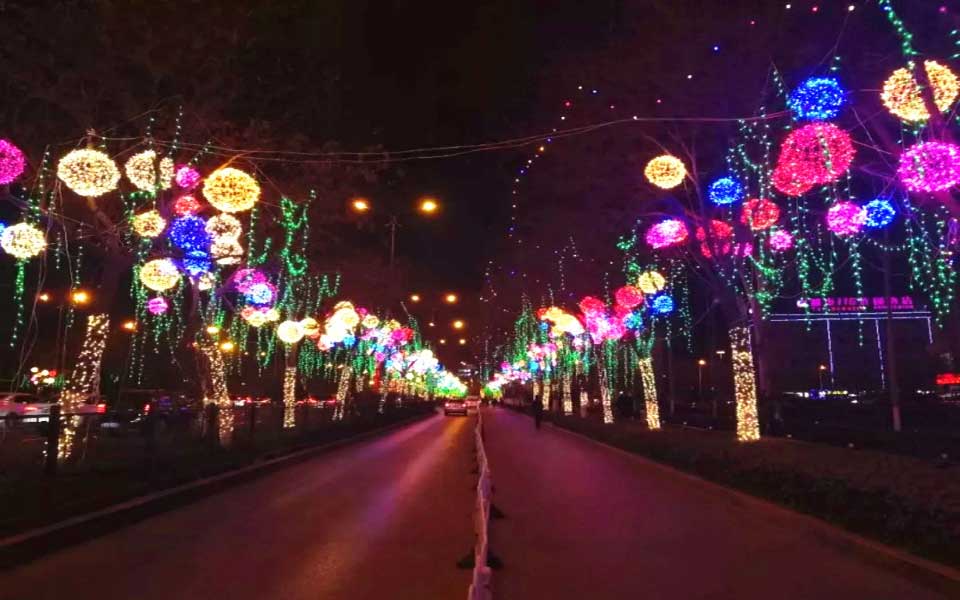 The various color led ball decoration, led meteor lights, and led string lights and lanterns making the city more attractive and full of the atmosphere of New Year.

Holiday decorations: Christmas decoration light, led New Year decoration light, Halloween decoration, Easter day decoration, Memorial Day decoration, Celebration ornament, Wedding ornament, Birthday party decoration,etc.
Project decorations: Shopping mall decoration light, Garden decoration light, Apartment decoration light, Park decoration light, House decoration light, Hotel decoration light, etc.
Led tree lights (led small branch light, led palm tree light, led cherry tree light, led willow tree light, led maple tree light, led fruit tree light, Cypress tree light)Firework light, 2D motif light, 3D sculpture light, led net light, led string light, curtain light, icicle light, waterfall light, rope light, twinkle light, cartoon animal light.