PROJECT
Xmas City Lights in Vienna
Each shopping street in Vienna has its own Christmas decorations and lighting. A walk through the most sparkling ones at night.
Vienna also attracts a lot of tourists during the winter season, certainly because of the beautiful atmosphere at night and the very popular christmas markets ("Christkindlmärkte"), where you can shop and drink hot spiced wine and punch.
"Rotenturmstraße" (Red Tower Street) with large red xmas balls hanging over the street.



Xmas decorations sometimes match the design of adjacent shops



Reflections



Xmas ball close-up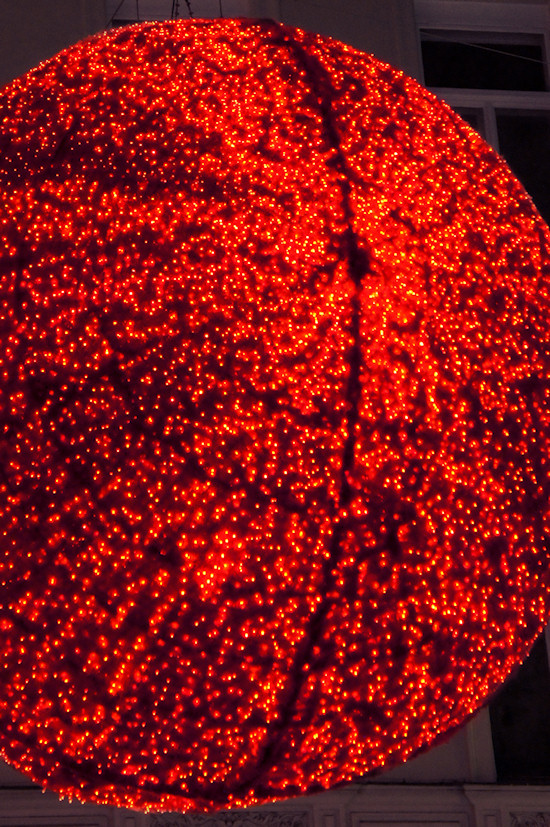 The red xmas balls are really impressive!



We provide customers with an infinite range of 2D and 3D elegant, giant and crossable LED decorations able to give life to urban spaces, shopping centers and events.
Our design office works with passion and deals everyday with the market and with the specific customers' requirements so as to creat personalized products and decorative solutions in line with the expectations.

The origin of Rayer Lighting products follows a specific path: every idea takes place with digital renders and graphic drafts, which are verified by the production department and finally transformed into veritable technical designs ready to get into full production process.

Have a look at our catalogue to find out more!