PROJECT
2018 Guzhen international lighting festival with new DMX control in Guzhen, China
2018 Guzhen international lighting festival with new DMX control in Guzhen, China. This festival are from 22th., Oct to 28th. Oct. And this light show displays the newest led control system as well as classic led decorative lights.

The crystal lighting ball is the center of this lighting festival, companied by surrounding Rome pillar etc . led lighting figures. This huge crystal lighting ball is projected by newest high-tech 3D arch screen projector, combining lighting colorization, lasering, spraying and audio system together, as well we DMX synchronous control of music and lighting, making this light show more spectacular and stereoscopic, bringing the audience a audio- visual feast.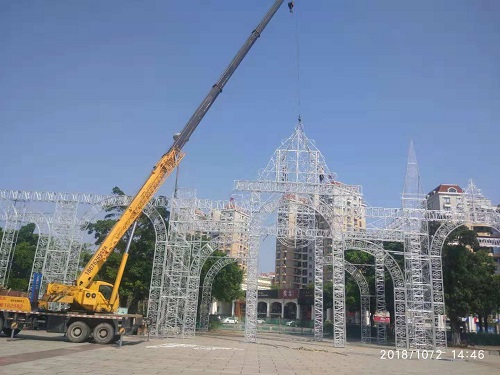 This light show are programmed bases on time axis , puttig music and lights on one time axis, and realize the control of the every led bulbs with the beat change of the music.
Let's enjoy the awesome lights show together via the below video-

https://youtu.be/tHhtw5JOYn4


Welcome to contact for any cooperation.